The federal government provides over $3.7 billion in annual funding for small businesses to conduct research and development of innovative technology leading to the commercialization of new products, processes and services. The Small Business Innovation Research (SBIR) and the Small Business Technology Transfer (STTR) program helped develop large companies such as 23andMe, Biogen, iRobot and Qualcomm. In Maine, the program has supported startups such as VitaminSea, Montalvo, Eldertide and RockStep Solutions in becoming the successful businesses they are today.
As Maine's official SBIR/STTR support organization, MTI has an experienced team dedicated to helping your small business leverage this federal program to innovate and grow your business.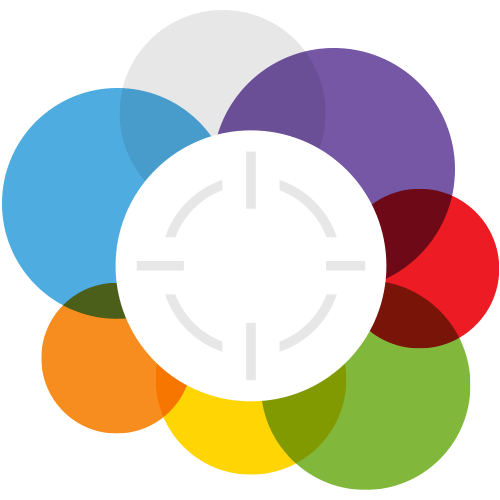 Over 114 small businesses have won 397 awards
Maine's small businesses have received over $115M since 1997
With MTI support, companies tend to have a higher success rate!
Businesses in all 16 Maine counties have received awards
Curious about the SBIR/STTR program and if it's a fit for your small business?
---
Workshops & Resources
MTI and our partners host and contribute to dozens of SBIR/STTR related workshops each year. These are great opportunities to learn from experts about this program and oftentimes interact with program managers at one of the eleven federal agencies participating in the SBIR/STTR program. For those unable to make it to these events, we have a collection of webinars, videos and e-books to help you learn more.
View upcoming SBIR/STTR events
Technical Assistance Program (TAP)
MTI helps companies develop strong, competitive proposals for federal agencies with research and development funding programs — all at no cost.
MTI's TAP team can educate you on the nuances of the SBIR/STTR program, provide guidance and strategies for writing your proposal, as well as offer critical technical editing and reviews of your proposal.
The TAP program also provides government accounting assistance in preparing an overhead rate, budget and justification. Other services include commercialization plan development, market researchers and a biotech consultant. These services will ensure your proposal meets established technical and commercial review criteria.
Interested in MTI helping your small business secure federal funding?
Proposal Assistance Funding
In addition to providing free assistance through TAP, MTI offers funding for businesses applying for SBIR/STTR awards. These funding opportunities — which follow the same funding process as our other investments — are designed to help increase the competitiveness of your proposal. MTI offers up to $5,000 to Phase I applicants for grant writing or subject matter expert support and up to $15,000 to Phase II applicants to accelerate business maturity and development.
Looking for funding to support your Phase I or II SBIR/STTR proposal?
---
Open & Upcoming Solicitations
Each participating agency has a different schedule for releasing their solicitation. Some agencies issue multiple solicitations and others have just one per year. Visit the SBIR's official website to see current and upcoming solicitations. You can also subscribe to our eNewsletter in the footer at the bottom of this page to receive updates and announcements on upcoming solicitations.
---
News and Updates
Read about the latest awards, successes and updates on the SBIR/STTR programs
(From PR Newswire) Prapela, Inc., was recently awarded a grant through the National Institutes of Health (NIH) Blueprint MedTech program and National Institute on Drug Abuse (NIDA), to support the development and evaluation of Prapela's pad to treat apnea in preterm newborns in collaboration with neonatologists at Tufts Medical Center and the University of Alabama at Birmingham. The grant is expected to provide $3.5M over 3 years. MTI awarded funding to the Biddeford-based startup to help support its breakthrough medical device. Read more »
(From News Center Maine) Running Tide Technologies employs engineers, software developers, and scientists to nurture oysters in a high-tech hatchery. They are focused on developing ecosystem services, including floating kelp buoys designed to capture carbon. MTI provided the company with early-stage funding and SBIR support. Read more »
(From Mainebiz) Springtide Seaweed will receive $650,000 in federal funding to develop new cultivation systems for nori and dulse red seaweed, allowing these high-value crops to be farmed in the U.S. and globally. The funding was awarded through the Small Business Innovation Research (SBIR) Program at the U.S. Department of Agriculture's National Institute of Food and Agriculture. MTI's TAP Team worked with the Gouldsboro-based company to create a successful SBIR application. Read more »
(From Departures) Can seaweed save the planet? Atlantic Sea Farms is doing its part by fostering an underwater, regenerative crop that reduces the acidity of local waters and absorbs significant amounts of carbon. The company has a roster of 27 partner fishermen and anticipates growing 1.2 million pounds of kelp in 2022. The Saco-based company received SBIR support from the MTI TAP team. Read more »
(From Maine Venture Fund) MTI's SBIR Expert, Karen West, was recently interviewed for a Maine Venture Fund article. She shared valuable insights into the Small Business Innovation Research and Small Business Technology Transfer (SBIR/STTR) programs including benefits of the application process, how to strengthen an application, and much more. Read more »